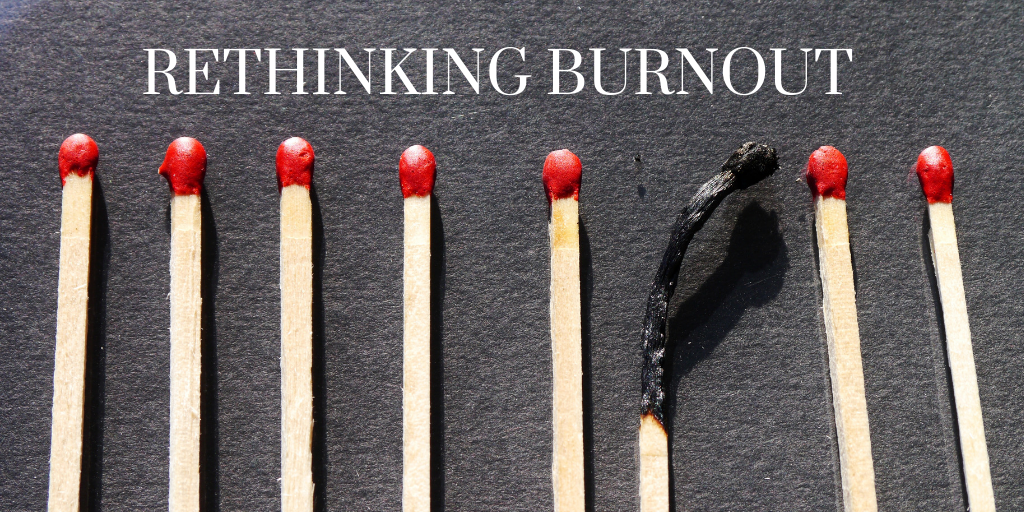 Perhaps you read the title to this blog post and thought "burnout doesn't apply to me, I'm really happy where I am in my life."
Maybe work is going great, and your relationships are too. You're sticking to your New Year's Resolution and you're looking forward to the future.
But first let's ask the question, what even is burnout?
A quick Google search shows that burnout is defined as "a state of emotional, physical, and mental exhaustion caused by excessive and prolonged stress. It occurs when you feel overwhelmed, emotionally drained, and unable to meet constant demands."
Reading this description may not seem like burnout is present in your life, but what does your to-do list look like right now? Are there tasks on it that you keep putting off?
You can make the argument that these tasks don't need to be done right away, that they're more work for little reward, and a million other excuses as to why you're not getting to them.
The biggest misconception about burnout is that it doesn't target just corporate executives and high-powered politicians, but burnout lies in the nuances of everyday activities, the same everyday activities that weigh you down.
Maybe to address this you've taken a vacation three months ago but have fallen back into the rut. Maybe you take time each day to do a self care routine, but the to-do list stays the same. Maybe you've figured out that those things may be fixing other things in your life, but burnout isn't one of them.
Unfortunately I don't have a solution to the problem of burnout. At the least, I do hope this article helps you to target the burnout in your life and inspires you to take steps to address it.
If this topic was interesting to you, check out this article from BuzzFeed News.
---
If you're looking for more information to guide you in owning a retail business, subscribe to American Quilt Retailer today. Already a subscriber? No worries—join our Facebook group for insights and dialogue from industry specialists like you.